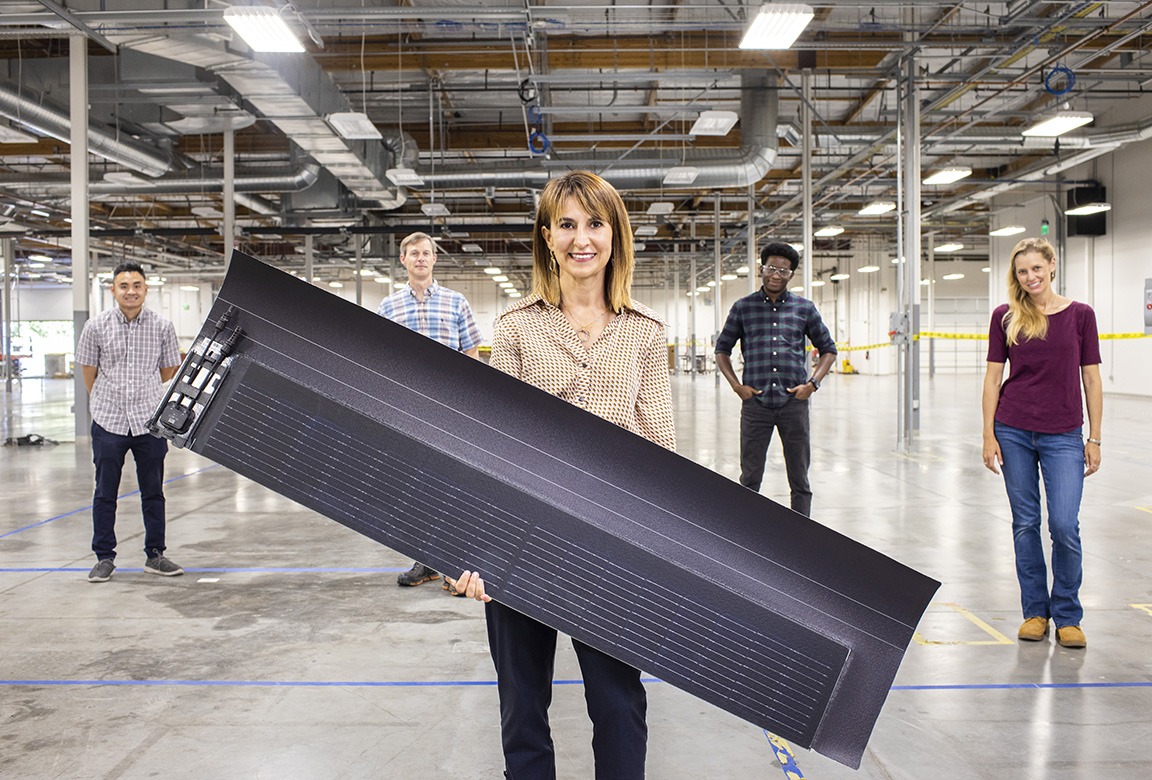 GAF Timberline Solar Shingles for Houston, TX
Rising consumer electricity costs, ageing electrical infrastructure, and the push toward electric vehicles (EVs) have created a massive shift towards renewable energy in the home.  Acadian is excited to announce that we are now a proud partner of GAF Energy and the clean energy transition.  We believe that the recent rollout of GAF's Timberline SolarTM shingle roofing system is bound to streamline clean energy adoption for homeowners across the country.
This unique product is defined as a building integrated photovoltaic (BIPV) or a product that functions as part of the building envelope (e.g. roof) and contains photovoltaic modules.  With over 135 years of roofing experience, GAF's Timberline Solar shingle is made in the USA, nailed directly to the deck along with a GAF Timberline shingle system, and ultimately wired into your existing electrical system by licensed GAF Energy contractors.
The Timberline Solar shingle is a product designed, manufactured, and installed by the roofing industry using tried-and-true installation practices and materials.  Further, the GAF Energy system layout is designed with the help of Aurora Solar Software to maximize sun exposure and guarantee specific energy outputs for a period of 25 years in addition to the industry leading product warranties offered by GAF.
While solar has traditionally been cost prohibitive for many homeowners, the recent passage of the Inflation Reduction Act (IRA) and competitive financing offered through Mosaic has opened the door.  The most significant result of the IRA is the long-term extension of the 30% solar tax credit (until 2032) in addition to several other tax credits and rebates related to household equipment and EVs.  This translates to a 30% reduction in the contract price of material and labor for a Timberline Solar system.  For further information and a detailed proposal for your home contact Acadian today!