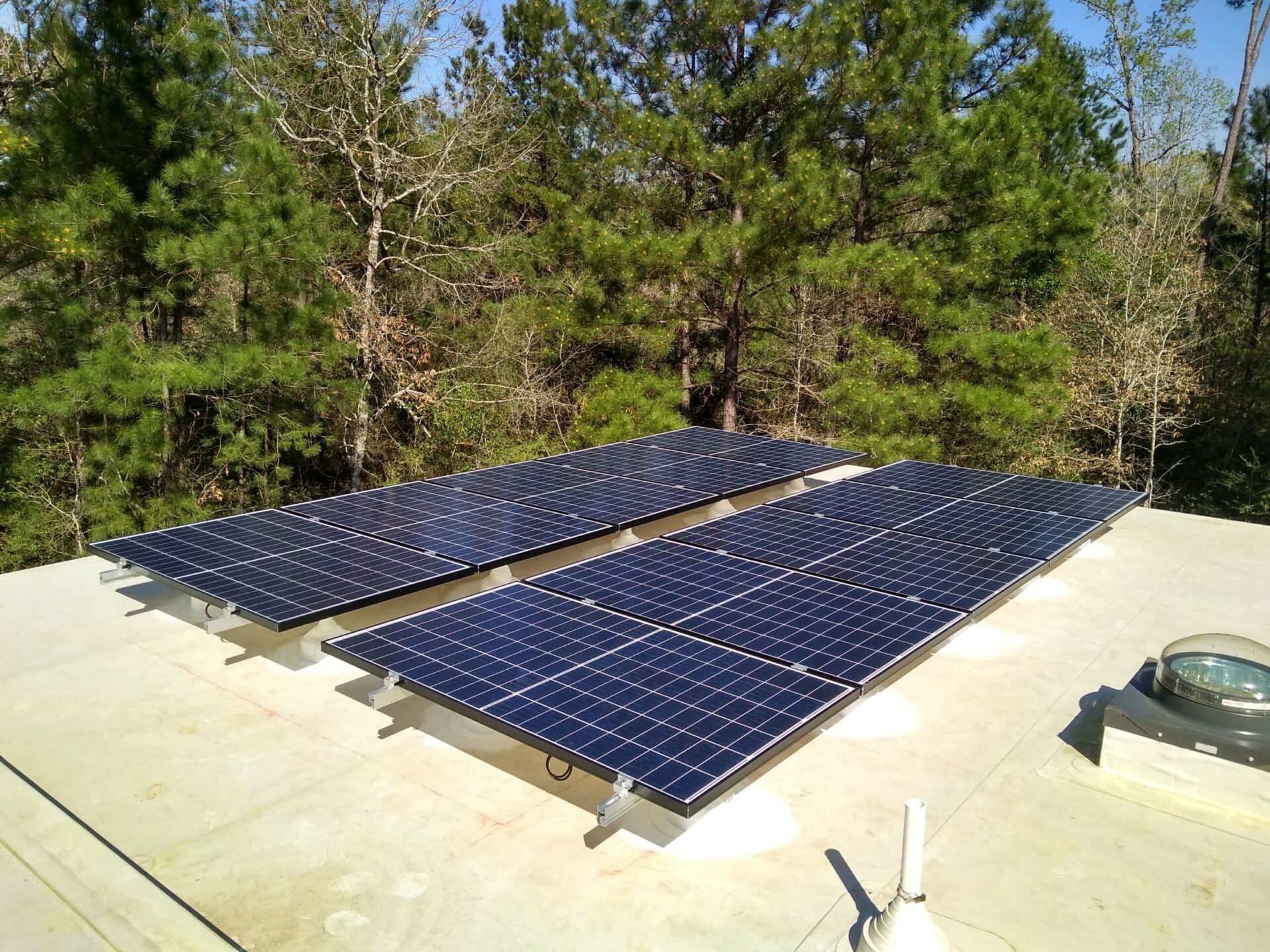 Residential Solar Install in Houston, TX
Are you planning to install a roof-mounted Photovoltaic solar array at your residential or commercial property?  The team at Acadian Roofing is well equipped to help you evaluate your current roof conditions and facilitate proper installation of solar equipment.
Acadian is familiar with many different roofing systems including composition shingle, TPO, and standing seam metal.  Our roofing experience allows us to seamlessly integrate your solar equipment including the racking system, flashings, micro inverters, and cables to ensure that they will not jeopardize the integrity of your roof.
If your roof is approaching the end of its serviceable life, ask us how to set up a re-roof with the correct accessories to minimize potential leaks associated with an existing or new solar array with products backed by manufacturer warranties up to 25 years.
If you have been a victim of a weather-related event and your roof has sustained wind or hail damage, we can help you remove the system, re-roof your property, and re-install your solar array in the same location so you can restore renewable power to your home.