Reroofing in Galveston, TX
Re-roofing your home can be an expensive, technical, and hazardous undertaking; however, with the experience and quality craftsmanship that Acadian Roofing has to offer we believe that we can make your experience worthwhile. Whether you are replacing your roof out of necessity or for aesthetic reasons, Acadian is here to help.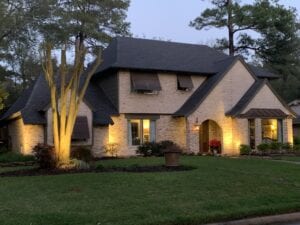 At Acadian, we understand that re-roofing your home is a big decision and that you have many options but not all roofing companies are created equal.  We work hard to provide the highest level of service using some of the highest quality craftsman and materials in the industry.  Acadian maintains state licenses in Texas and Louisiana, has excellent liability insurance, and provides lengthy warranties that help protect you and ensure that we will be here to support you in the future.  We prefer products that are manufactured in the USA, adhere to all State and Local business laws, and do not use undocumented workers.
Acadian has earned certified installer certificates from the largest shingle manufactures (GAF, CertainTeed, and Owens Corning), The Tile Roofing Institute, Velux Skylights, and many others that make you eligible for the largest manufacturer backed warranties and help you achieve the highest possible wind ratings.
We are also a member of the largest third-party insurance claim administrator in the country, Contractor Connection, who utilizes us to inspect and generate cost estimates for hail and wind damage claims for the major insurance carriers. In order to become a part of this network Acadian underwent a rigorous approval process including but not limited to financial review, employee background screening, and had to meet stringent insurance requirements. The program requires us to maintain a high level of customer service that is constantly monitored and measured for responsiveness and quality.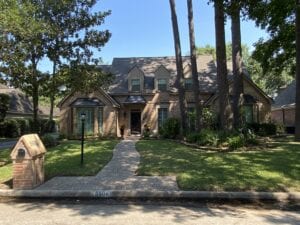 Acadian has completed hundreds of projects in the greater Houston and Galveston, Texas areas including shingle re-roofs, standing seam metal re-roofs, singly ply roofing membranes, and tile/slate re-roofs. This is important because most houses don't just use one type of roof system, but a combination that requires different skill sets to complete a project.
Our experience in new construction and our continuing investment in our sheet metal shop allows us to fabricate unique flashings, architectural accents and panel profiles out of a wide range of materials such as galvalume, stainless steel, aluminum, and copper.
Acadian knows the applicable building codes and routinely completes projects under the supervision of Texas Department of Insurance inspectors in Galveston, Texas. We believe that this reaffirms our ability to install correctly with high quality materials and ultimately allows you to obtain the required WPI-8 certificate to secure insurance in the coastal wind zone.
When your house in Houston or Galveston, Texas needs a new roof, call Acadian so that we can help you finance, install, warranty, and ultimately, protect your largest investment.